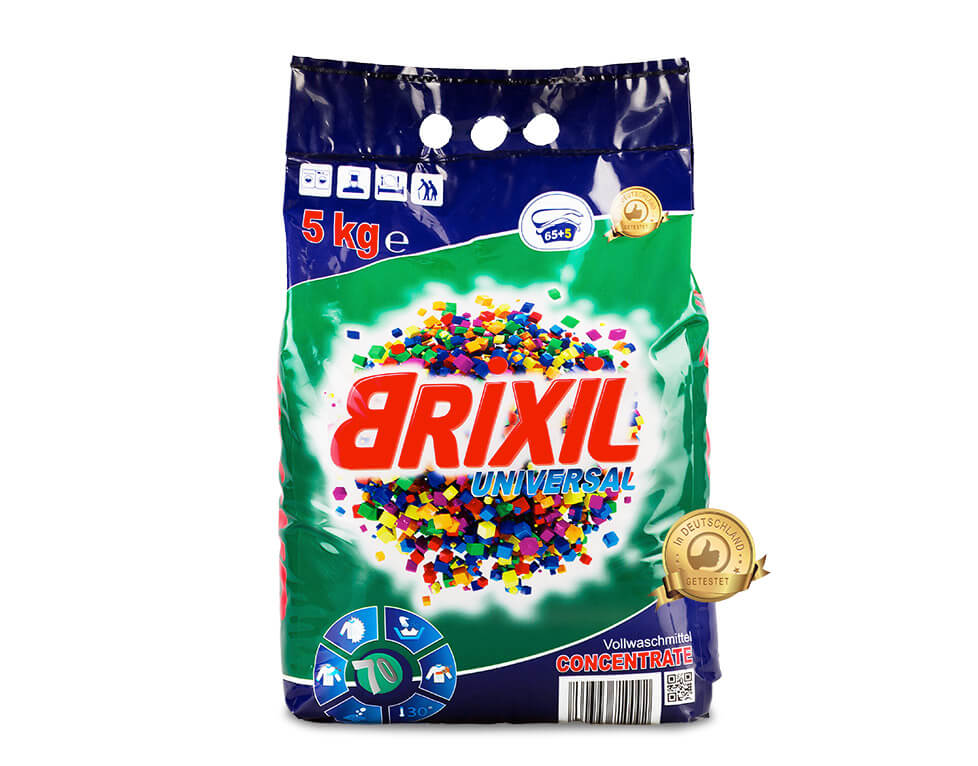 "BRIXIL" - Universal 5 kg
Mega Pack - Concentrate
"BRIXIL" Universal Washing powder (5kg-70 washes)
Concentrated.
Suitable for washing all types of coloured and light-coloured fabrics, except for wool and silk.
Suitable for all types of washing machines and hand washing at temperature from 20 °C to 95 °C.
Ingredients: <5% non-ionic surfactants, soap, phosphonates, polycarboxylates, 5 – 15% anionic surfactants.
Optical brighteners, enzymes, fragrances (Benzyl Salicylate, Hexyl Sinnamal, Limonene). Phosphate-free.
Caution! Keep away from children.
People with sensitive or damaged skin should avoid prolonged contact with the product.
Avoid contact with eyes. If product gets into eyes rinse thoroughly with water or seek medical advice.
Expiry date: 36 months after the day of production specified on the package.
Country of origin: Germany.
www.brixil.com